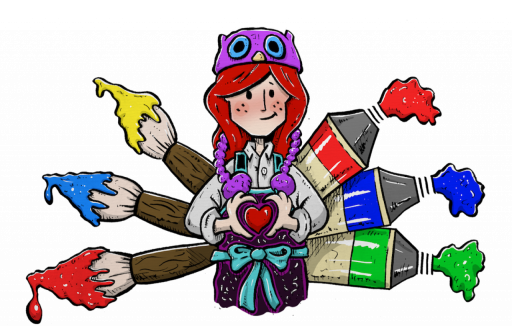 Stats
Member Since March 10, 2016
Love Given: 0
Posts: 4
How to Paint Hocus Pocus For Halloween

2019-09-15
By: TheArtSherpa
Posted in: Painting Party From Home
If you Love the Sanderson Sisters and wanted to get your " Amok Amok Amok " on one of these acrylic  versions of the Tale Might be Just the trick. (note this is fan art) While the painting is mine The Hocus Pocus Characters that inspired this piece are not.So lets Call these three The Cosplayers of Hocus Pocus -
In the Beginning I created this design 
It has been wildly popular. But them I wanted to make some New ideas too this the Meeting of the Halloween Board . The Moon is Cosplaying Jack the Pumpkin King and the 3 sisters are Cosplaying the Sanderson Sisters. All costumes were  handmade because you know they are makers.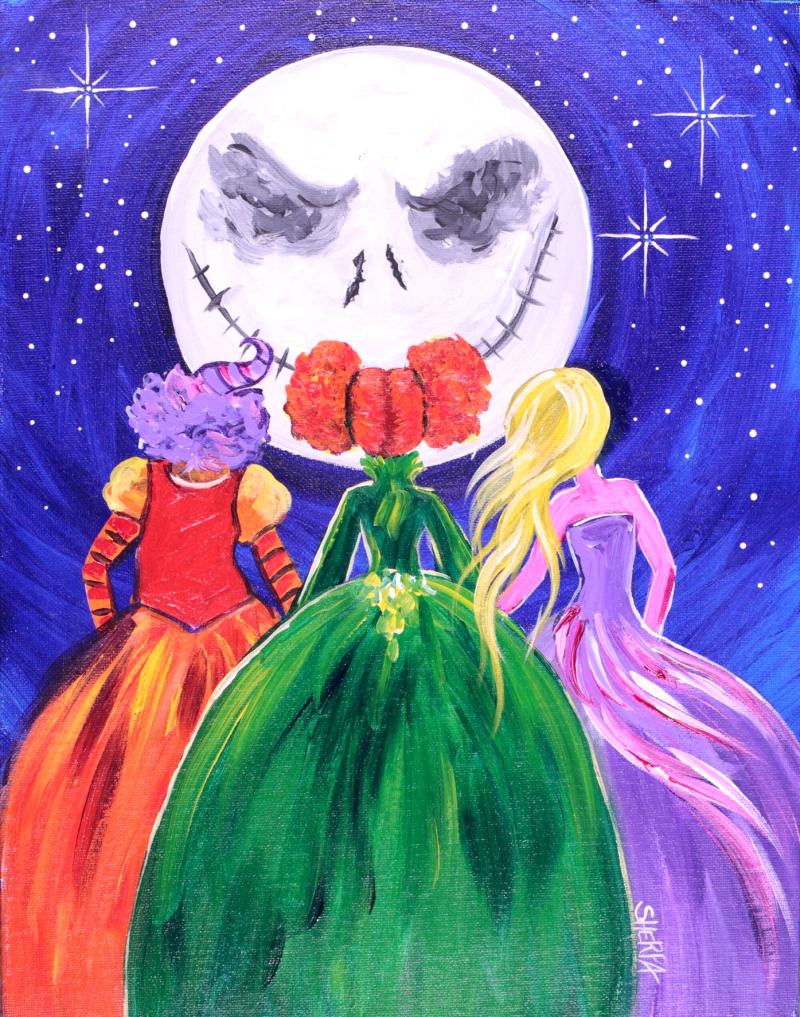 Need a little help -the video or This Handy Dandy Step by step 
How easy is That to paint?? 
Need something even more simplified ?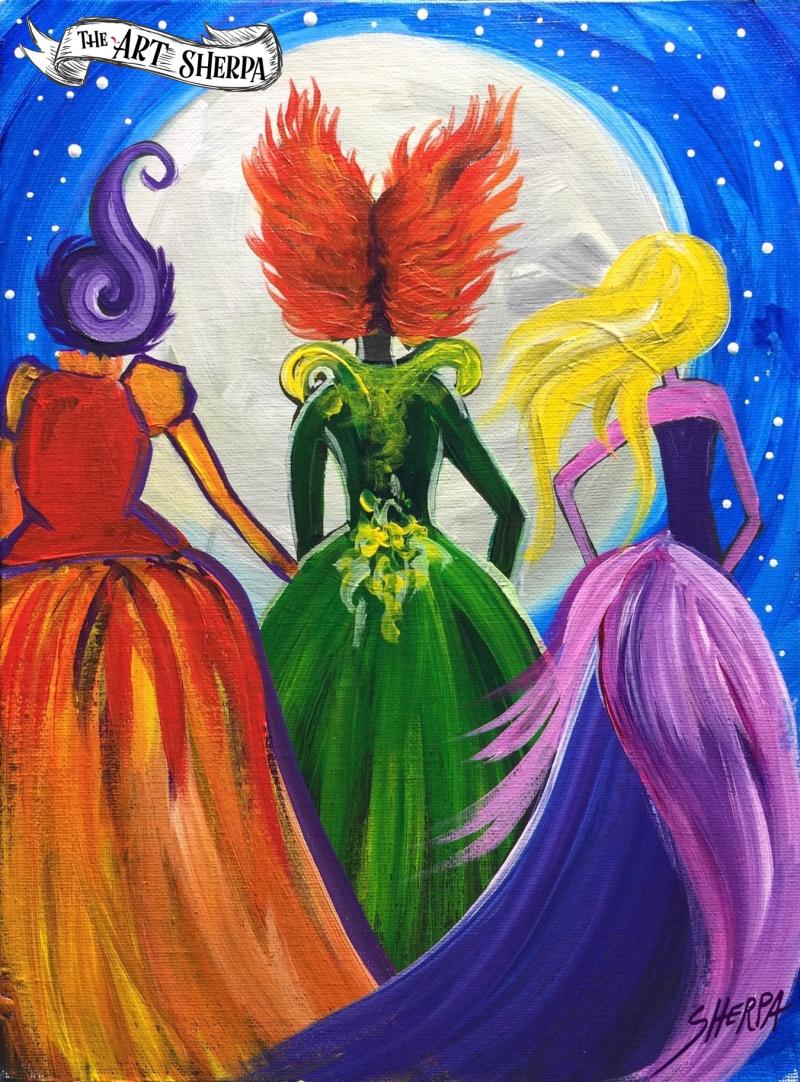 It is recommended when doing fan art that you create and paint for learning and enjoyment.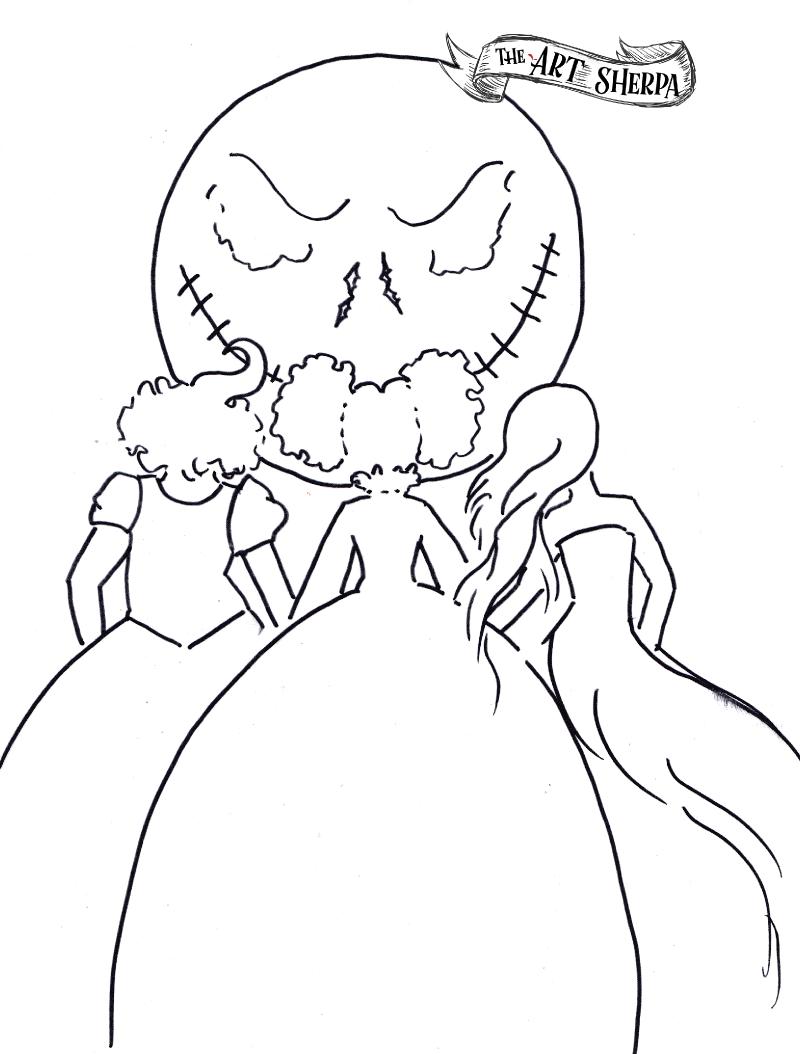 Tags