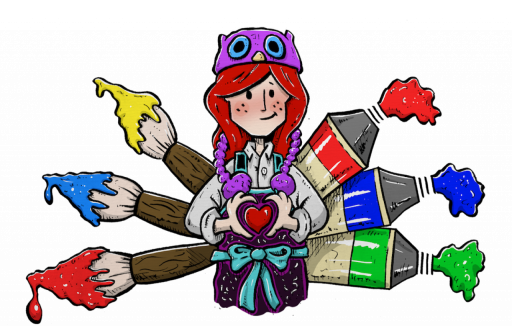 Stats
Member Since March 10, 2016
Love Given: 0
Posts: 4
Friday The 4th and 5th 2020 Cat Tongue Give away weekend

2020-09-06
By: TheArtSherpa
Posted in: Giveaway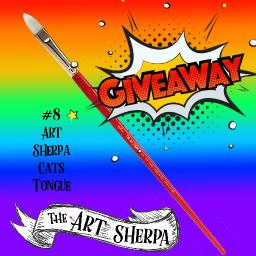 IF you dont know the secret phrase we will reveal it during the Livestream    
Rules of the Give Away 
Want a chance  to win  a #8 cat's Tongue  Art sherpa Brush  ?? One lucky viewer will WIN this great brush !
How To participate for your chance to win The TAS #8 Cats Tongue  :
Giveaway opens soon and starts a little before  the live stream  and We will announce the winner live during the show. You must be present to win. 
Come join us for 
During the show we will share the Mystery Phrase so be sure to watch so you know correct answer !! 
To be eligible for your chance to win You must have answered and entered the correct Mystery phrase here in the Entry Box  : https://theartsherpa.com/blog in the current contest Blog 
You will have 4 answers to choose from 
You may know the answer ahead of time from being a fan ( that's OK)
You may answer as soon as the contest is open or wait to confirm the correct answer 
Entries are final 
If you have never entered a Rafflecopter contest they may have you make an account. This is a one time thing and will work for all future RaffleCopter Contests 
You must have a good email we can contact you with. We have to be able to reach you to Notify you 
PLEASE Don't give your address of  to us during live chat for your safety. Email is best  
To WIN  You must be present during the Live stream  when we announce your name.
If you are not present another winner will be selected.
You must be a resident of planet earth with an address that can receive mail - sorry Elon Musk no Mars delivery .
We will cover up to 100$ shipping: anything above 100$ the winner will have the option to cover to receive their prize - if they elect not to do this another winner will be chosen
To Recap
The correct  Mystery Phrase with be revealed live during the show 
There is no purchase necessary to win
You do not need to but stars or follow the page to participate
This is not a giveaway affiliated with facebook in anyway.
The winner with be chosen at random by Rafflecopter Software
Artwork and video is the sole property of The Art Sherpa™  and intended for the students personal education and Enjoyment. For questions regarding using any Art Sherpa painting in a commercial setting labs@theartsherpa.com for all other questions support@theartsherpa.com Read our full  disclosure here that covers partnerships and affiliate links http://bit.ly/affiliatedisclosureTAS   ****
Because the world is so crazy we will include a tracking number when we ship but are not responsible for items lost or damaged in the post.
Each time we do a giveaway there's a lot of panic because some people may have trouble entering . First let me say this is not the last giveaway we're ever going to do.
We would love everybody to win but sadly there is just one painting and one winner. Good news I will show you how to paint your own.
We understand that for many of our viewers our time zone is not compatible to theirs and we are sorry for the inconvenience.
The giveaway is open Now to 6:45 pm cst  of the show. Winner will be announced during the live and must be present to claim their prize .
We do need the winner to be present though for the show. Future Giveaways may be held at different times.
Be sure to follow the page to get the fastest updates on facebook giveaways and free art live streams. Follwoing does not increase your chances to win. It does help you know when we are live There are two links provided for entry. This is because depending on how you're entering and on what device are entering a small number of users may potentially have difficulty.
If you find the  link does not work for you please contact the company that hosts the software here : https://www.rafflecopter.com/contact-us
if you have any concerns or please reach to  support@theartsherpa.com  
Tags