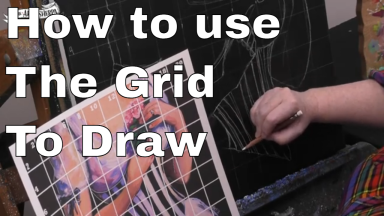 Traceables:
How to paint a Romantic corset  Live streaming Beginner Acrylic  painting step by step lesson for new artists Fully guided YOU CAN PAINT THIS with The Art Sherpa 🎨 👩‍🎤 Hoots : 🦉🦉🦉
How to grid 
MB 
With a large brush, freely paint your canvas with a layer of MB. 
Dry 
I recommend another coat of MB.
Dry 
Put in your vertical chalk lines every 2 inches then add your horizontal lines every 2 inches. and number by 2's In each square draw what you see in the squares one square at a time. Use the contour lines to help you define the structure of your horse!!  Remember - contour lines define the outline of  form
Even if drawing is a new skill for you, gridding is a way to make complex shapes on your surface accurately and easily. " Easily " being a loose term for "not as hard as freehand". Remember to be easy with yourself whenever you're learning a new skill.  What will be easy tomorrow can only become so by facing your art challenges and practicing. 
With a clean damp brush, remove grid lines. Take your chalk and define your subject lines to help them be stronger and more defined. Clean up any residue that can't be removed on the outside negative space around the stallion with more Mars Black to give it a smooth finished look.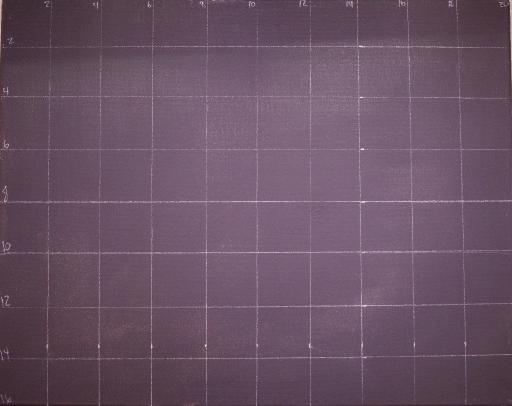 1884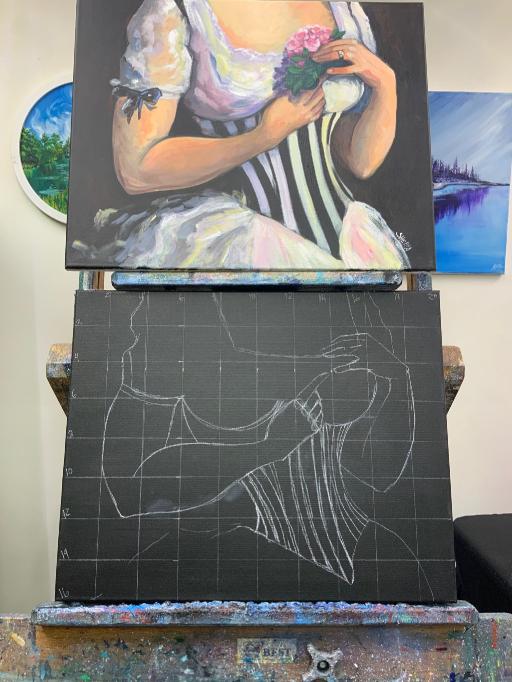 ✏️ 📖 Mini book, traceable, resources  : Coming Soon 
Subscribe: http://bit.ly/TheArtSherpaSub
🔥   Check out my TopVideos! http://bit.ly/TheArtSherpaTopVideos
🔴   Check out my Upcoming Live streams http://bit.ly/UpcomingLiveStreams  
  🎁 🛒 Below are a list of RECOMMENDED MATERIALS. 
The Art Sherpa is a participant in the Amazon Services LLC Associates Program, As an Amazon Associate I earn from qualifying purchases.   
🖼 CANVAS 
16x20 - https://amzn.to/3ppS2QG  
🖍 OTHER TOOLS  
Dritz 3095 Chalk Cartridge Set : https://amzn.to/31IoUtF
CretaColor pencil White : https://amzn.to/3pqWlv5  
T Square Ruler -  https://amzn.to/38hjOWX  
T Square Ruler - https://amzn.to/2Jpic1c  
Saral Paper:  http://amzn.to/2zBrLbN  
📖  BOOKS : 
Painting in Acrylics: The Indispensable Guide: https://amzn.to/2LQ64c3  
How to Mix Skin color - https://amzn.to/2FeEv7j  
Victoria Finlay History of Color: https://amzn.to/2Jn0Yl1
🖌 BRUSHES - 
The Brush Guys:
http://bit.ly/BrushGuysArtSherpa  
Discount Code :  THEARTSHERPA
The Hoot Guide 
Beginner         🦉
Intermediate  🦉🦉
Challenging   🦉🦉🦉
Paintings are all beginner friendly  but rated in 3 levels of difficulty called Hoots 🦉
👩‍🎤 Follow The Art Sherpa 
Website: https://theartsherpa.com/
Facebook: https://www.facebook.com/TheArtSherpa/
Instagram: https://www.instagram.com/theartsherpa
Pinterest: https://www.pinterest.com/cinnamoncooney/
Art Sherpa Merch : https://theartsherpa.com/store
#TheArtSherpa #StepbyStepPainting  #AcrylicPainting 
PLEASE note there are many other places to buy materials and I support you shopping and finding your best deal. 
💌 Please let me know if a link is broken. support@theartsherpa.com 💌
About The Art Sherpa:
💌  Artwork and video is the sole property of The Art Sherpa™  and intended for the students personal education and Enjoyment. For questions regarding using any Art Sherpa painting in a commercial setting contact us  labs@theartsherpa.com for all other questions support@theartsherpa.com 
Read our full  disclosure here that covers partnerships and affiliate links http://bit.ly/affiliatedisclosureTAS 💌  
The Art Sherpa  🎨 👩‍🎤  
http://www.youtube.com/TheArtSherpa
Part 2 here 
Tags