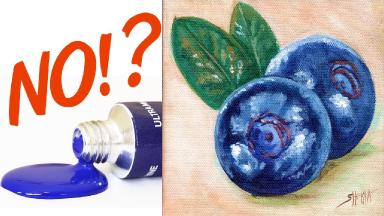 Traceables:
How to paint Blue without Blue - Easy social paint night in you can enjoy from the comfort of your own home keeping it fun. This is a Painting course for Beginners who want a real acrylic painting step by step tutorial about how to paint . Everything is 100% real time, multi Camera angles and fully explained so its easy to understand. YOU CAN PAINT THIS !! All Art lessons 
My sincere Gratitude for the interest you sparked online about color for @César Córdova He has a bunch of fun stuff to watch https://www.youtube.com/channel/UCL9jpMSkQ6ZF0RzPbQe2dMQ
*** Acrylic Paint Colors ***
❤️ Cadmium orange Hue
Phthalo Green Blue shade
Dioxazine Purple:
☁️ Titanium white
Mars black: 
. CANVAS 8x8
Not a fan of Amazon ? My Teacher shopping list Dick Blick https://www.dickblick.com/lists/blicku/0B4P6DL0JVY6D/publicview/
Brushes - Brushes: Please use these as a guide of what I am planning to use. These are brushes I use very often. You do not need to have the exact brand of brushes that I use.
Princeton Round Blender #12 
Ruby Satin Angle ½" :
RED 
YELLOW 
Tags