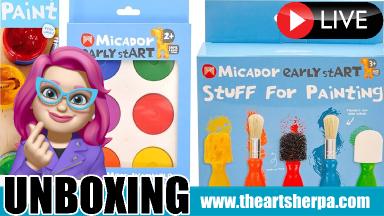 Traceables:
Unboxing - Demo and Review A Family-friendly Live Stream to check out the Micador Early start Art Supplies I am so excited about Micador art supplies. These are for little brushes ages 1 and up and they are both delightful to look at and use. They are just super fun and yet super safe. I carry Micador in my art store because they made my inner child fall in love with them. 
Check out my stock of Micador art supplies  shop here  : https://store.theartsherpa.com/kids-art-supplies-by-micador-c272.aspx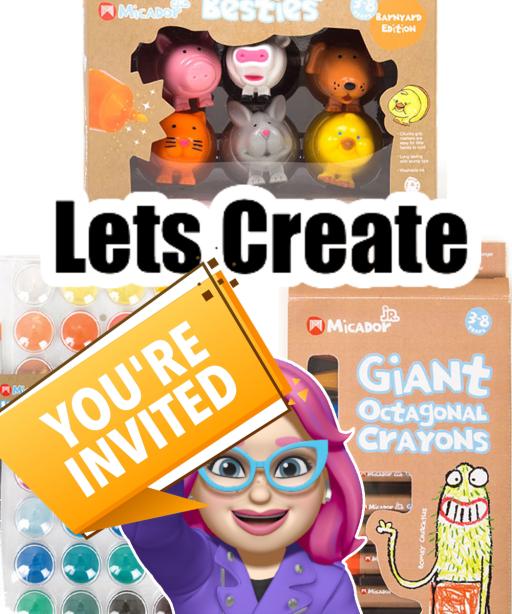 #KidsArt #kidsartcamp #kidsartwork #kidsartparty #kidsartclass #kidsartideas #kidsartstudio #kidsartclasses #micador #micadorkids #micadorforartist #micadorforartists #micadorwatercolour #micadoraquapainters #drawing #drawingsketch #drawinglessons #drawingtutorial 
Hey there, Little Brushes! Guess what? I've got something super-duper fun for you today. Meet the ChromaKitty Color Wheel!
This cool wheel helps you learn about colors. The best part? You can color it in yourself! It's like a black and white pizza but for COLORS!
How to Color Your ChromaKitty Color Wheel:
1️⃣ First, you'll need your ChromaKitty Color Wheel. If you don't have it yet, you can download it from this link .
2️⃣ Grab your favorite coloring tools. Crayons, markers, or colored pencils are all good choices.
3️⃣ Let's start with the primary colors: Red, Yellow, and Blue. 🟥🟨🟦 Color one slice in each of these colors.
4️⃣ Next up, mix those primary colors to get your secondary colors. That's Orange, Green, and Purple. 🟧🟩🟪
5️⃣ Fill in the other slices with your favorite colors or make new ones by mixing! Go bananas! 🟪
6️⃣ Once you're done, take a step back and admire your colorful masterpiece!
7️⃣ Don't forget to share your colored ChromaKitty Color Wheel with us! We'd love to see your rainbow of colors!
So what are you waiting for, Little Brushes? Let's make some colorful magic happen! 🟪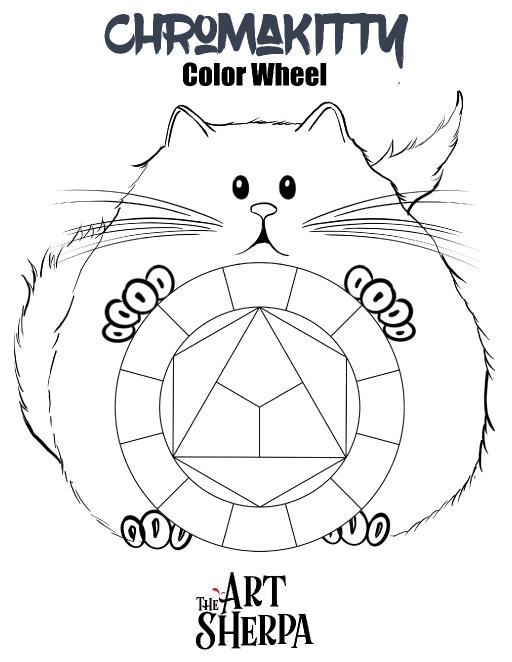 Tags