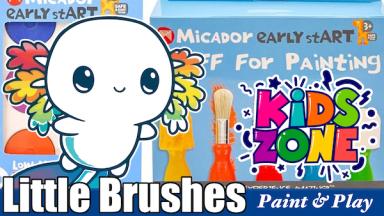 Traceables:
Hey kiddos and families! Get ready to embark on an art-tastic journey with the coolest creature of the water world - the Axolotl Amphibian! Dive into a world where art meets science, and discover the wonders of our beautiful planet.
Date & Time : Mondays 12 pm ET
What's in Store?
An hour of MAGIC as we learn real art skills that'll make you a superstar artist!
✏️ Drawing the quirky and cute Axolotl together.
Dive deep with fun facts about our Axolotl friends and learn about their amazing lives underwater.
And guess what? We've got a FREE gift just for you – a super-duper Axolotl coloring page!
Pack Your Adventure Bag With:
Your shiniest art tools (paper, Micador markers, or anything colorful you love).

A big ol' dose of curiosity.

Your brightest smile!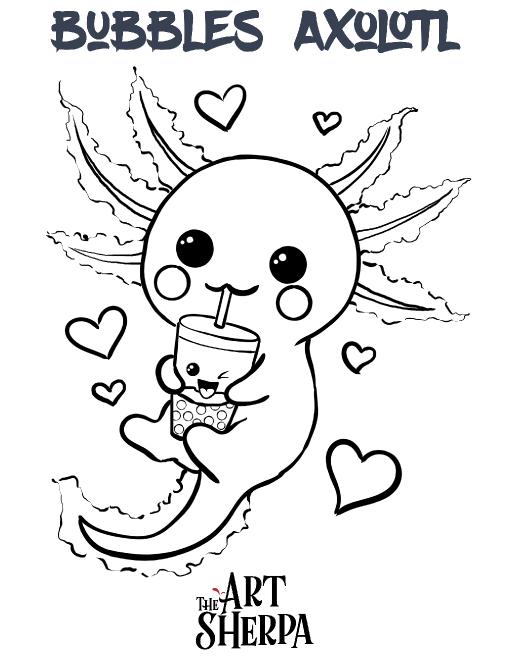 ‍‍‍ Parents & Guardians:
✨ This family-focused show is designed to nourish young minds, ensuring that every child can bloom and grow as a real artist.
✨ Missed the live show? No worries! Rewatch anytime and join the fun.
✨ Oh, and it's all FREE!
✨ Get your kiddo's FREE Axolotl coloring gift right here: https://theartsherpa.com/theartsherpacommunity/traceables/1553/bubbles-axolotl-free-gift
Kiddo's Art Adventure Kit
Watercolors: Splash in some magical colors and let's paint a rainbow!

Markers: For bold and vibrant strokes that'll make your artwork pop.

Crayons: The perfect tool to color outside the lines and let your imagination run wild.

Pens & Pencils: Outline, sketch, and doodle your heart out!

Paper: A blank canvas waiting for your masterpieces.

Paper Towels: For little mishaps and to dab away extra paint.

Cup of Water: Keep those watercolors flowing and brushes clean.
Don't forget, every great artist has their own special touch, so feel free to bring along any other favorite art tools you have!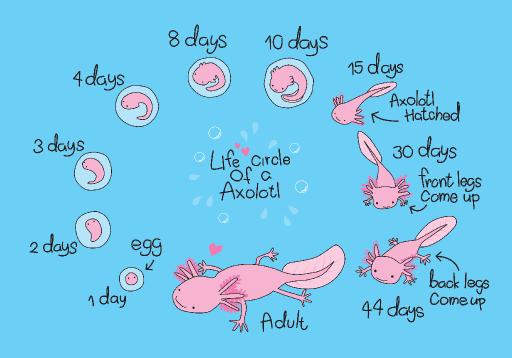 Parents, grandparents, siblings, pets (okay, maybe not the fish ) - gather around for a session filled with creativity, knowledge, and tons of giggles. Together, let's make memories and celebrate the wonders of our incredible natural world!
#axolotl #axolotls #axolotllove #axolotlsofig #axolotlsalamander 
#theArtSherpa #kidsart #kidsartwork #kidsartparty #kidsartclass #kidsartideas #kidsartstudio #kidsartclasses #kidsartandcraft #kidsartsandcrafts #art #artwork #artoftheday #artsandcrafts #draw #drawing #drawdaily #drawdrawdraw #draweveryday #drawingsketch #drawingoftheday #drawingtutorial #drawingchallenge #funart #funarts #funartwork #funartclass #easypainting #easypaintings #easypaintingideas #easypaintingtutorial #easypaintingtechniques #easypaintingsforbeginners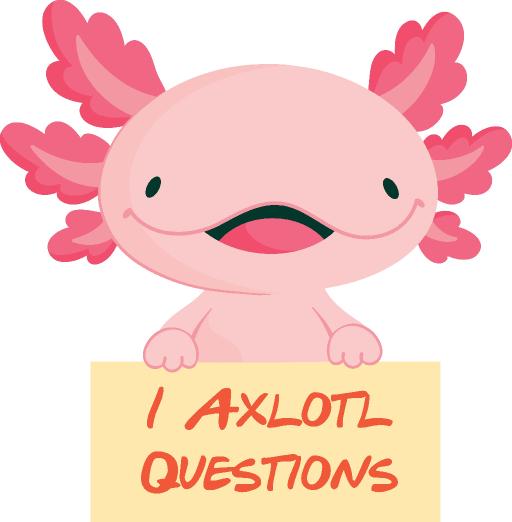 Intriguing Facts about Axolotls:
Home Sweet Home

: Axolotls come from a special place in Mexico called Xochimilco

(

sow

·

chee

·

meel

·

kow)

. It's like a watery maze with many canals and lakes.

Stay Young, Stay Water-Logged

: Most animals change as they grow, but axolotls stay in their water-loving baby form all their lives!

Magic Trick

: If an axolotl loses a leg, guess what? It can grow it back! They're like superheroes of the animal kingdom.

One-of-a-Kind

: You can only find wild axolotls in Xochimilco. That's their only natural home on the whole planet.

Always Happy

: Axolotls look like they're always smiling. Some people call them the "Mexican Walking Fish", but they're not fish.

Color Wonders

: Wild axolotls are mostly dark-colored. But some, because of special breeding, can be pink, gold, or even white with black eyes.

Feathers? Nope, Gills!

: Those frilly things on their heads? They're not feathers, they're gills. Axolotls use them to breathe underwater.

Breathing Buddies

: Axolotls have lungs, but they like breathing through their skin and gills more.

Yummy in the Tummy

: In the wild, axolotls eat small fish, tiny water creatures, and wiggly worms. At home, they like special food pellets.

Need Help

: Sadly, there aren't many axolotls left in the wild because their home is getting dirty and changed by people. Many people are trying to help save them.
Ancient Stories : Long ago, people of Mexico told stories about axolotls. They believed an axolotl was a god named Xolotl who turned into this creature to hide.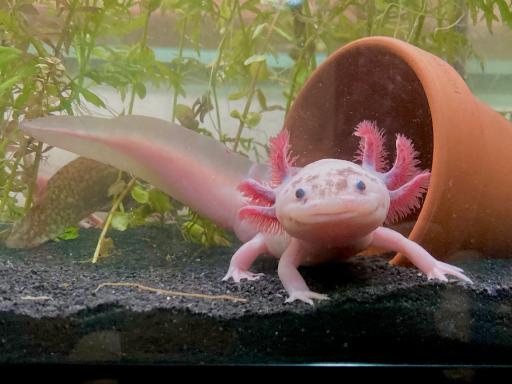 Tags