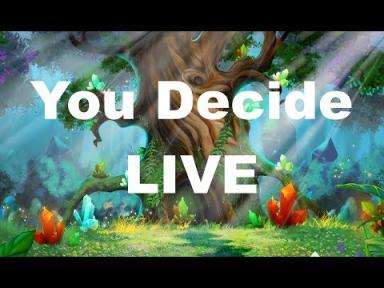 You Challenge me and I show you how . It will be a mystery art design we do together live, This #AboutFace Big Art Quest will cover how to create Fantasy characters like fairies or magical beings. We will with YOUR help create a custom Character we will then paint. This part will go over design, how to draw and Use the believe Face as an anchor for imaginative thinking. You will help me Create this design live based on your popular viewer choices
Here are the questions you might be answering
Where do they live? What kind of Environment are they adapted too?
Masculine or Feminine or neither ?
Character Class? What does our character do? Healer, mystic, royalty (upperclass) What is their job or special purpose
Do they have special powers or abilities?
I will be using Paper and pencils to flesh out these idea's and that will be turned into a traceable. Stages will be shared inside our community on the website and in the private group.
The following Thursday we will paint the character together and talk about the methods and techniques to make them come to life.
All suggestions need to be family friendly and in keeping with Sherpa safe spaces
www.theartsherpa.com
Big art Quest Facebook
https://www.facebook.com/groups/BigArtQuest
HEART MAIL:
Art Sherpa
9490 fm 1960 RD W
suite 200
Humble tx 77338
Artwork is the property of Cinnamon Cooney and The Art Sherpa LLC. and is intended for the personal enjoyment of the student. Did you sell a painting of my original design via private sale? Congratulations and big art high fives!
For commercial use or licensing in the painting party, social painting, or other venues; please visit our business website:
https://theartsherpa.com/labs
If you'd like to share our tutorial/original painting design with a church group, skilled nursing facility or other nonprofit interest, do get in touch. We have ideas, guides and a few fun little extras to make bringing the Art Sherpa to your community one big party. Let's collaborate!
This artwork is under copyright and is intended for the viewer's personal enjoyment.
If your paintings of my original design are offered for sale in a retail setting of any kind, please attribute 'Original design by Cinnamon Cooney, The Art Sherpa. www.theartsherpa.com'
Please, create no prints or mechanical reproductions of your paintings of my original design.