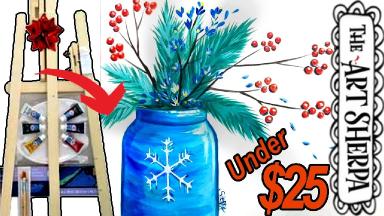 Traceables:
Let me help you build a small first art studio and paint this Winter Floral using the Wooden Floor Art Easel Kit by Artist's Loft® in one day on a budget. GREAT for beginners and first time painters . If you got this kit on sale my video will show you how to set up your bundle and make a painting in a single day. This is perfect for people who have never painted before, Are on a budget, and need a step by step approach for everything. We bought this with our own money 24.99 all in and only used what is in the kit.
This was a black friday Doorbuster.
 online link to view the kit
https://www.michaels.com/wooden-floor-art-easel-kit-by-artists-loft/10570292.html This artist loft Bundle is Item # 10570292
You can use this video to help anyone have a better time Setting up getting their first painting done. We cover set up assembling the easel , the step by step to create this 1 hoot painting, and clean up after. Kit comes with -
Artist Loft paint
Brilliant Red
Brilliant Blue
Brilliant Yellow
Phthalo Green
Titanium white
Black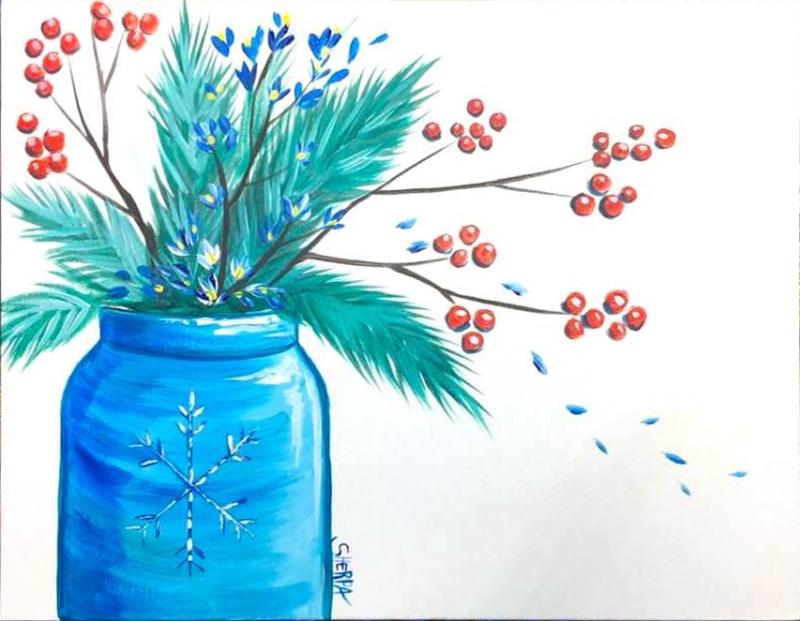 6 acrylic paint tubes: 0.7 fl. oz.
3 wooden brushes
1 oval plastic palette
1 back stapled canvas: 14" x 18"
1 wood floor easel
The brush Soap Art Sherpa Brush Spa Soap- http://bit.ly/ArtSherpaBrushSpaSoapTub
You can use these colors from any acrylic paint to do this project Cadmium red Phthalo blue Cad yellow Phthalo Green Titanium White Mars Black
Help Us keep making great videos like this- We do fun extras you won't see on Facebook?Youtube https://theartsherpa.com/patron-
WHAT YOU MIGHT NEED TO KNOW
How to use a Traceable
How to Splatter
Split Primary Color Wheel 101 FOR EVERYONE
Need to Resize? Rapid Resizer
AND Need to grid a different size?
http://www.griddrawingtool.com/
Want to mix color ?
Virtual Paint Mixer
https://www.goldenpaints.com/mixer
MAIL The Art Sherpa 9490 fm 1960 RD W suite 200 Humble TX 77338 SUPPORT@THEARTSHERPA.COM Artwork is the property of Cinnamon Cooney and The Art Sherpa LLC. and is intended for the personal enjoyment of the student. You may sell, donate or Gift a painting you do following one of my lessons in a private setting. If a paintings you make of my original design are offered for sale in a retail setting of any kind ( this includes online) , please attribute 'Original design by Cinnamon Cooney, The Art Sherpa. www.theartsherpa.com' Please, create no prints or mechanical reproductions of your paintings of my original design. This is a violation of my copyright and use policy. Fan Art is always intended for education and personal enjoyment. If you'd like to share our tutorial/original painting design with a church group, skilled nursing facility or other nonprofit interest, do get in touch with Labs we can help you For commercial use or licensing in the painting party, social painting, or other venues; please visit our business website: EMAIL LABS@THEARTSHERPA.COM https://theartsherpa.com/labs