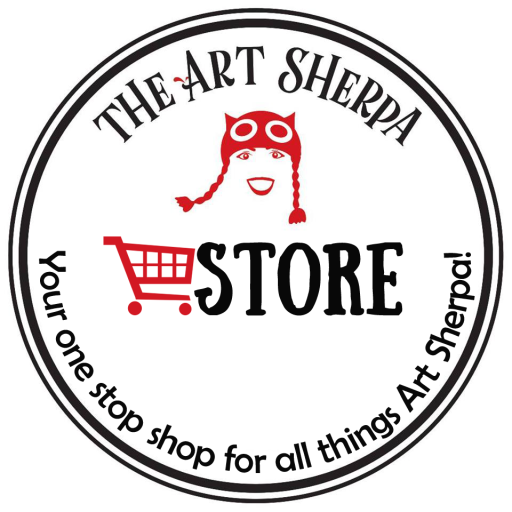 The 13 Days of Halloween Experience & Art Supply Kit
The Art Sherpa
13 DAYS OF HALLOWEEN™
Shipping Starts! Thursday, September 2nd.
Paint with us in the 13 days of Halloween™ with The Art Sherpa. Our kit will get you through the 13 days of Halloween™. All the paint, brushes, enough canvas panels (+2) to paint along all 13 days, and 'extra goodies' you will need like a Sherpa cup, apron and fan to dry your canvas are included. 
Exchanges for defective merchandise. Novelty Items excluded. No refunds. 
The Kit includes: (The pic below only includes art materials,.additional holiday items will also be included. Photo to be updated soon.)
6 pc Artist Loft Paint Set (basic colors,

Titanium White 
Yellow Medium Azo 
Quinacridone Magenta 
Phthalo Blue (Green Shade) 
Phthalo Green (Blue Shade) 
Carbon Black

3 Sennelier Abstract colors

Burnt Sienna
Primary Red
Purple 

#8

The Art Sherpa Cats Tongue Brush
15 pack 9 x 12 canvas boards (13+2 Surfaces for all 13 days!!!)

#12

Silverwhite Round brush
Set of 3 Art Sherpa Pouncers
The Art Sherpa Detail Brush Set
Art Sherpa Reusable Water Cup
Art Sherpa Fan 
Art Sherpa Apron
Art Sherpa tote (colors will vary)
2 Paintable Project Masks
Art Sherpa brush soap stick 
Includes flat rate shipping CONTINENTAL UNITED STATES ONLY
Kit will include:
BONUS
Christmas Videos Lessons on USB Thumb drive 
Christmas Laminated Print
Sherpa Message Card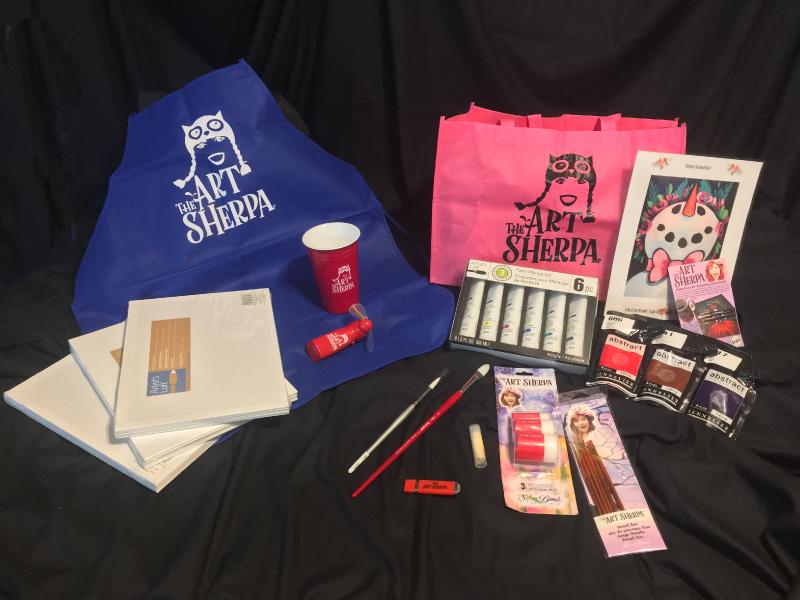 Tags