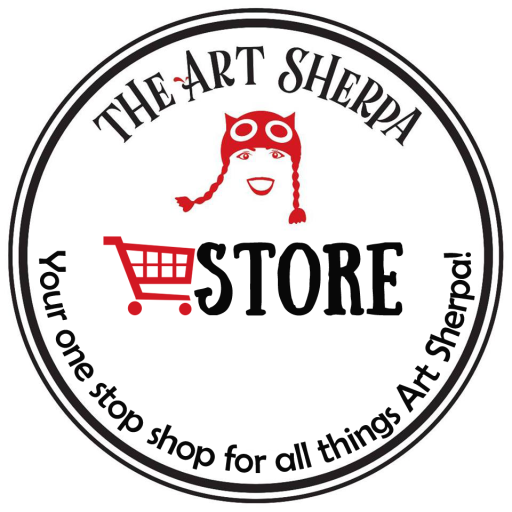 This 4oz Soy wax candle is hand poured into an adorable lidded tin. Hand crafted, and hand poured, this exclusive Art Sherpa Scent "Memories of France" has been curated and developed by Cinnamon, inspired by her travels through France We made it Purple, because that is Cinnamons favorite color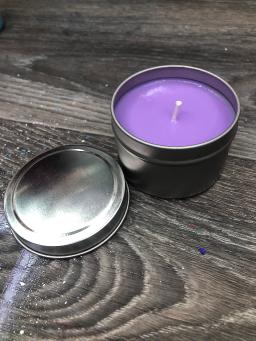 Price includes shipping to the  US ONLY .  We are sorry, but due to the current situation with the USPS we are not able to ship internationally. Packages are not arriving and are stuck here in the States. We hope things improve with shipping so we can give you the option to pay for international shipping.
** Basic Candle Care and Safety
Soy wax candles burn at a lower temperature than paraffin wax so they need thicker wicks, which do not always burn 100% and need to be trimmed regularly. Trim your candle's wick to around 6-10mm (1/4") prior to each lighting. This allows a slower, more even burn and prevents smoking and soot building up on the inside of the container. It also stops the tip of the wick from 'mushrooming".
Keep burning candle away from drafts, vents, ceiling fans and open windows.  A wick blowing out can cause the candle to burn unevenly.  

Always burn candles in a room with ventilation.

Only burn your candle up to 2-3 hours at a time.

Never leave candle unattended.

To prevent tunneling, let the candle burn around the entire surface before putting out.

Keep out of the reach/way of children and pets.

Never burn near flammable objects.

Always place the candle on a stable, level, heatproof surface.

Don't burn all the way down.

Never touch or move a burning candle when the wax is liquid.

Place burning candles at least 10cm apart form each other.

Use a snuffer to avoid hot wax splatters.

Never put out a candle using water.
Tags