Art Sherpa Patronage Program!
Our Patrons make it possible for us to continue with our mission.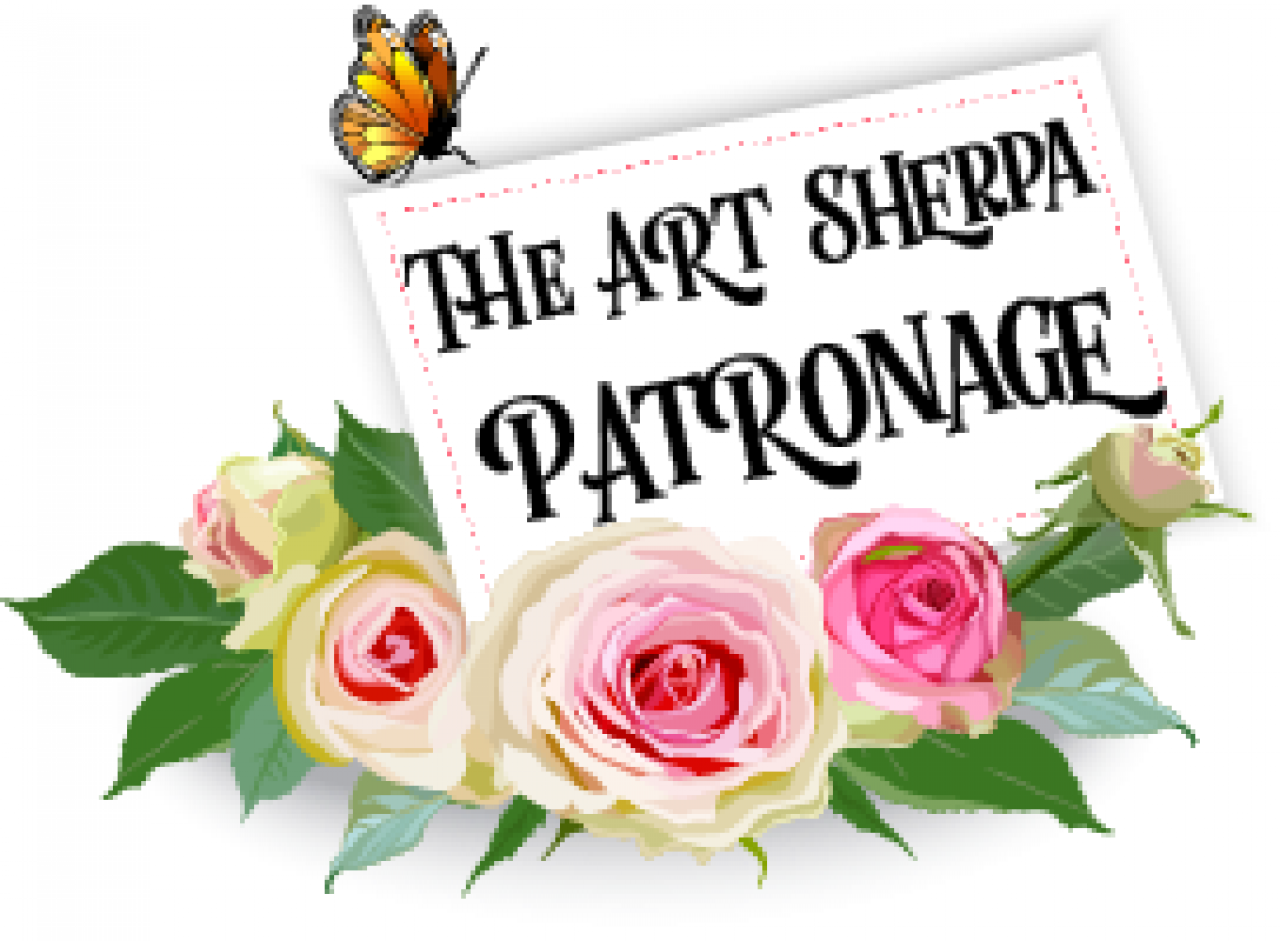 ---
How To Support The Art Sherpa's Mission By Becoming A Patron?

(All Patrons enjoy the same benefits regardless of the amount you choose)


The Art Sherpa Website
Patrons Membership Program
A flexible monthly contribution program hosted on our website. While we suggest $15 per month, you choose the best option for your financial situation. 100% of your support benefits the program.
One dashboard provides ease of access to your Patron perks. Your custom dashboard provides instant access to past Patron exclusive content.
Speciality classes (like lessons on drawing) and patron-only events at least monthly. We may do figure painting with art related nudity.
Access to the Facebook Patron LightKeepers Closed Group (where dozens of past art group live classes are housed).

Impromptu live videos & chats such as watching The Art Sherpa design in her studio.
Get early viewing of upcoming videos and early viewing of Acrylic April and Big Art Quest.
Opportunity to suggest names for paintings and having your name appear in the mini book.
Patron only giveaways.
First chance at all Sherpa art sales.
If you would like the custom emojis on YouTube, you will need to sign up for them on YouTube. YouTube charges $1.99 monthly for emojis.
For questions or assistance with the Patron Website, Dashboard, Membership Benefits, or Website Billing, please send us a message at support@theartsherpa.com.

YouTube Patrons
Membership Program*
(All perks listed under website patronage included)
We also offer a YouTube Patron Membership opportunity because we believe people need choices. The cost is $14.99 per month. 70% of your support benefits The Art Sherpa programming.
You also receive posts/videos via a personal YouTube community tab and a Patron Only playlist for your videos.
Custom emojis come with your subscription.

For questions or assistance with The Art Sherpa Website and Dashboard, please send us a message at support@theartsherpa.com. For questions or assistance with YouTube billing or functionality, please contact YouTube directly.
*If you choose to support us through this membership, please write support@theartsherpa.com so we can manually set up your website patron dashboard so you have access to your patron perks.
"Thank you so much from our HeArt to your HeArt for supporting us and making it possible to continue our mission!"
You must have an account to subscribe. Click any link below to sign up. After registration, you will be redirected back to the Patron page to pick your subscription level.
To select an annual subscription, click the button below.
( Annual subscriptions start at a MINIMUM of $180, which is equal to the $15 a month suggested plan, and will be automatically renewed after the billing cycle ends. )

To subscribe to the $180 plan, simply click the Subscribe button below. Or click the $180.00 button and use the slider to set the amount. After saving your price, click the Subscribe button.


* Monthly and Annual Subscriptions will automatically renew after the billing cycle ends unless you cancel before then.