The Art Sherpa and Viviva Kit 3 The Bundle
The Viviva Art Sherpa  Full Colorsheet "Value Kit" and The Art Sherpa Line and Wash with Viviva together. This kit includes both kits as a bundle. SAVE $10.00
The Art Sherpa proudly presents her Viviva Colorsheets Kits. A full Viviva Colorsheet, all colors hand picked by The Sherpa. Sherpa worked with Viviva and hand selected all her favorite colors to include in the kit. It also comes with her original, personally desgined line and wash sheets for you to paint using your colorsheets. Also includes her Line and Wash Kit (in conjunction with Viviva) that includes her personal, original and hand designed line and wash sheets for you to paint with your Viviva sample split palette colorsheets. 
In the full value kit (Kit 1), you get everything listed below 
1- Viviva Colorsheets.. The Art Sherpas favorite 16 ultra-pigmented colors by Viviva.

1- bonus gift envelope containing and sample colorsheets, split palette, and line and wash design to paint from Viviva

2 each: Blank sheets quality 140lb watercolor paper

2 each original designs by The Art Sherpa Printed on quality 140lb watercolor paper

1 sample color sheet - Split palette- by Viviva

1 randomly selected Travel Size watercolor brush by Raphael
KIT 1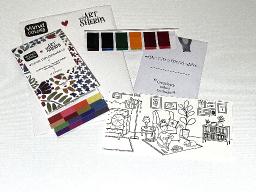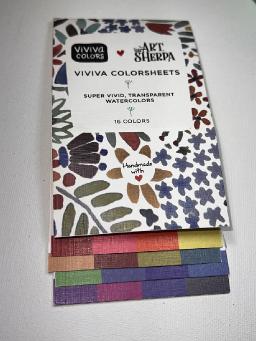 Kit 2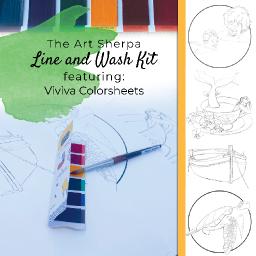 Free Shipping US ONLY.
International Shipping is a flat rate of $15 regardless of country. If you want to order, place your order here first, then go back to the store and purchase international shipping. Fill out the form completely. All Information is necessary to ship. Product won't ship until you purchase shipping.