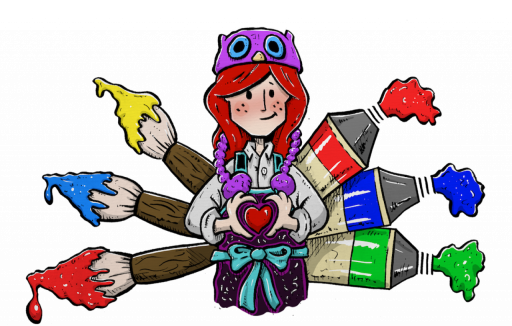 Stats
Member Since March 10, 2016
Love Given: 0
Posts: 4
Ever After Book Launch Blog Hop
2019-08-26
By: TheArtSherpa
Posted in: Your Art and Blogs
I have some wonderful & exciting news! I have a Giveaway and a Cool new Book to share with you. Enter for your chance to win your own copy  Enter HERE!!  You can also Enter more times if you're check out the other teachers in the Blog hop. They each have a Copy to give Away too. 
Tamara Laporte from Willowing Arts has written a 2nd book!It's called 'Ever After: Create Fairy Tale-Inspired Mixed-Media Art Projects to Help you Develop Your Personal Artistic Style'. PLUS  I get to give away a Copy!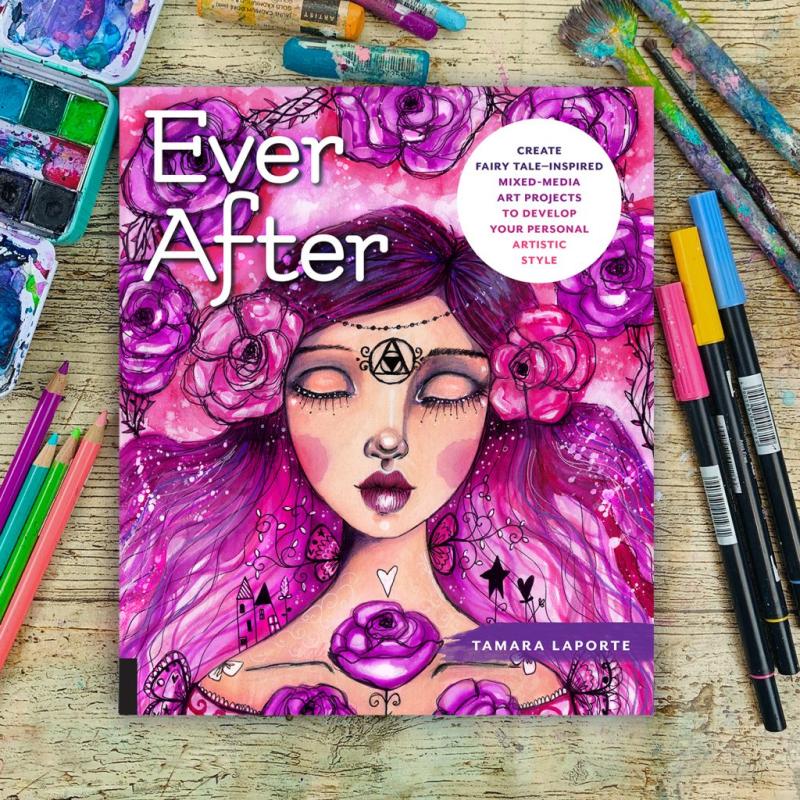 I'm so excited to share this new book with you and if you haven't heard about it yet, you've got to check it out. If you like Fairytales, Fables and imagination  You will love this!! If you are looking for something to help you achieve creative goals you're going to really like this book. This is Tams Second book. Her first was Create Your Life Book: Mixed-Media Art Projects for Expanding Creativity and Encouraging Personal Growth. You can see the  book reviews !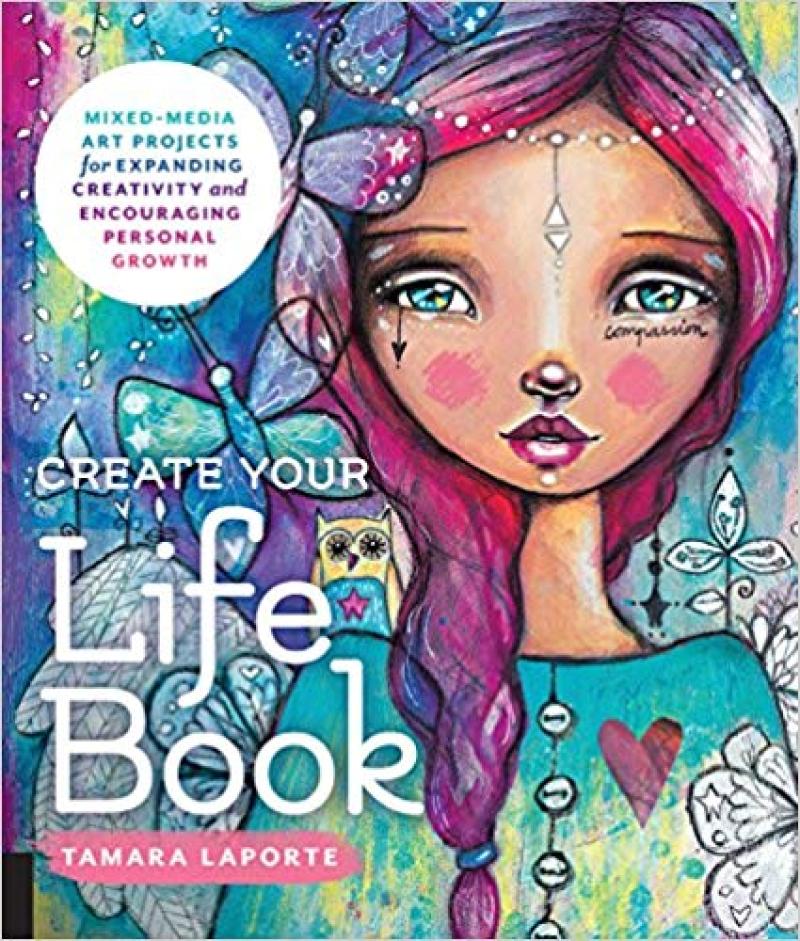 AND yes I went and got my own copy that I do in fact love. So when she asked if I would want to see her second book I was thrilled.Let me tell you a bit more about Tam's new book in case you haven't heard about it yet!
Let the wisdom and enchantment of timeless fables and fiction help you achieve your creative goals! From celebrated mixed-media artist and author of Create
Your Life Book Tamara Laporte, Ever After is a rich collection of step-by-step mixed-media art lessons inspired by fairy tales, folk tales, and classic fiction.Based on one of Tamaras popular series of online classes, Ever After addresses the most frequently asked question she receives from her students: How do I develop my own creative style?
In addition to the beautiful art lessons created especially for this book by Tamara and eight other noted mixed-media artists, each chapter offers creative exercises that invite readers to explore stories, their symbolism, and a specific aspect of style development as they work toward and ultimately achieve their artistic goals.

 

The Story of You. Explore the experiences, feelings, and ideas that stir your passion, and how to adapt and change motifs and other visual elements to make them your own.Inspiration: How to Find It, How to Use It. Examine how to stay open to inspiration, incorporate it into your art practice, and integrate it into your artwork.

 

Comfort Zones & Productivity. Learn strategies for working through your fear and dedicating time to your artmaking.

 

Dealing with Challenges & Deepening Your Voice. Find guidance for starting a mindfulness practice to help you deal with harsh feedback, and for allowing yourself the joy of continually evolving your story, your message, and your style.Ever After will teach you to tell your own unique stories through artmaking so that your wish"to become the artist you've always wanted to be sure to come true!

 
Guest Teachers Includes lessons and tips from these renowned mixed-media artists:
Annie HammanMarielle Stolp
Fairy Tales, Fables & Fiction Featured stories include:
Alices Adventures in Wonderland

 
Goldilocks & the Three Bears
The Little Mermaid
The book is now out (yay!) and can be ordered in the following places:
US: Amazon | Barns & Noble | Indie BoundUK:
AmazonCA: Amazon | IndigoAU: BooktopiaIf you want a signed copy you can order it off Tam's site directly here: http://bit.ly/EABookTam

 
Now then, onto the give-away and blog hop! :) I can give away 1 copy of Tam's book to 1 lucky winner, yay! :) And if you follow the blog hop (see below for links and dates) you can up your chances of winning by entering all the other give-aways also! :)
How to enter the give-away Enter Here

OR here on the facebook page Facebook Entry

You can Also Tweet, Do the poll or Comment as prompted by the form. Don't stress there are lots of ways to enter. 

I will announce the winner on August 30th on my facebook page!!

Here is the list of the other people on Tam's Book Launch Blog Hop they too will be giving away a copy of Tam's book so go check them out and enter their give-aways! :)
Have a great time following the blog hop! :)

Here is ME grooving on the book!!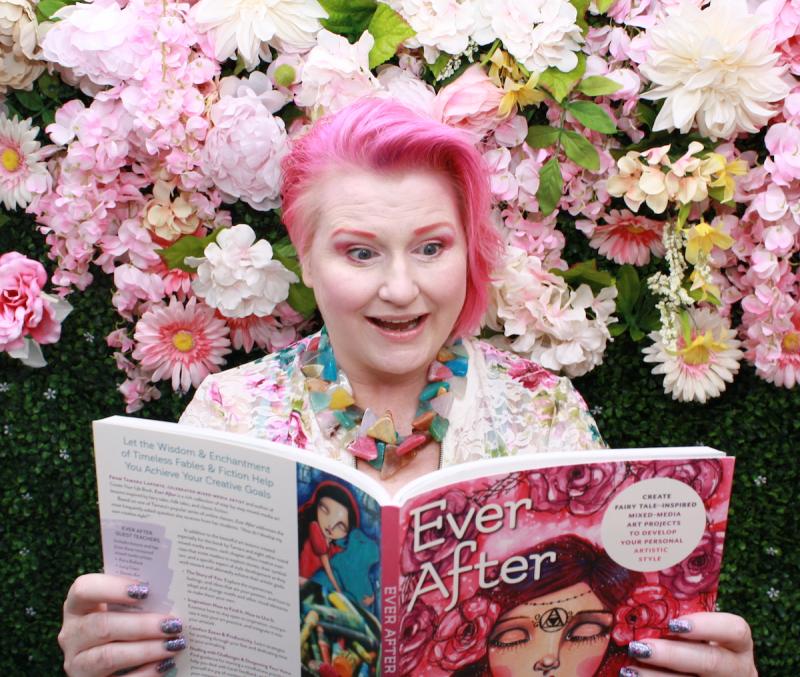 Ever After the book. You will see me all day promoting around the social verse but you may wonder ..WHY? Well I am going to be frank. Because I really like it. There are tons of step by step books out there but very few Style development books. Of the style development books even fewer have any actionable advice that could help an aspiring artist but this one does! FOR real in my opinion. You can find this in all the book buying places 
US: Amazon | Barns & Noble | Indie Bou nd UK: Amazon |
CA: Amazon | Indigo
AU: Booktopia
You can get a signed copy here off Tam's site directly:  http://bit.ly/EABookTam  

Tags