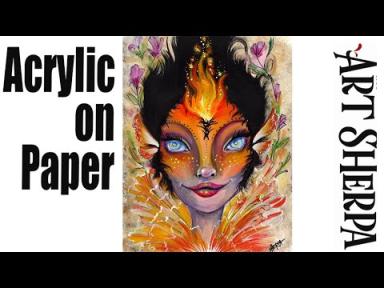 Traceables:
The Fire Fairy Portrait 🌺🌸🌼 Acrylic on Paper painting Tutorial Step by Step   #AcrylicTutorial Painting course  for Beginners who want a real  acrylic painting step by step tutorial about how to paint better. Everything is 100% real time, multi Camera angles and fully explained so it's easy to understand.  YOU CAN PAINT THIS !! All Art lessons are brought to you by The Art Sherpa ‍ You can join our Live stream chats daily to connect with other painters just like you. 
Difficulty meter level in  Hoots :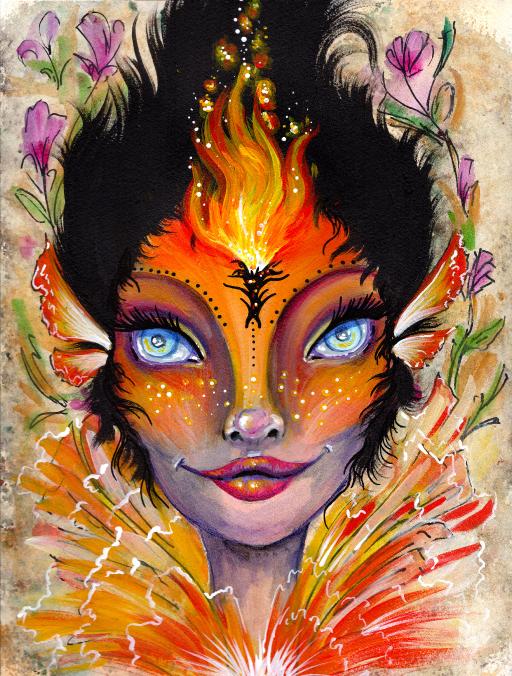 ✏️    Mini  book, traceable, resources  : www.theartsherpa.com 
Chapters : 
00:00     Intro
01:57     Step 1  Line Image
11:10    Step 2  Grisaille
20:15     Step 3  Background Wash
25:43     Step 4  Background Flowers and Leaves
30:00     Step 5  Collar and Ears 
35:10     Step 6  Fase Base
40:57     Step 7  Face Color 
55:02     Step 8  Collar and Define Face  
1:11:41  Step 9  Hair
1:21:43  Step10 Eyes
1:37:05  Step11 Face Details 
1:41:15  Step12 Eyes Details and White Lining
1:53:14  Step13 Forehead and Lashes
2:02:03  Step14 Forehead Flame
2:10:15  Step15 Final Details
2:16:04  SIGN
    Below are a list of RECOMMENDED MATERIALS. 
The Art Sherpa is a participant in the Amazon Services LLC Associates Program, As an Amazon Associate I earn from qualifying purchases.   
I have curated materials for my classes to be easy to find here 
https://www.amazon.com/shop/theartsherpa
*** Acrylic Paint Colors ***
Cadmium Red Medium
Quinacridone Magenta
Cadmium Yellow Medium
Phthalo Blue
Phthalo Green
Burnt Sienna
Mars Black
Titanium White
Yellow Ochre
Fluid White Paint
Golden's Acrylic Gloss Glazing Liquid
Chroma Pearl Yellow - or deco glitter paint
BRUSHES
Medium Synthetic Round
Large Synthetic Oval Mop
Small Synthetic Round
X-Small Synthetic Round
TOOLS
9 x 12 Artistico watercolor paper by Fabriano 140 Lbs, Cold Press
VERY Optional: StayWet Palette
Uni Posca Pen - you can use a Sharpie in a pinch
HB Pencil
Sea Sponge - or any sponge
Dotting Tool - or toothpick
⭐️    Subscribe: http://bit.ly/TheArtSherpaSub
  Check out my TopVideos! http://bit.ly/TheArtSherpaTopVideos
  Check out my Upcoming Live streams http://bit.ly/UpcomingLiveStream
‍ Follow The Art Sherpa 
Website: https://theartsherpa.com/
Facebook: https://www.facebook.com/TheArtSherpa/
Instagram: https://www.instagram.com/theartsherpa
Pinterest: https://www.pinterest.com/cinnamoncooney/
Art Sherpa Merch : https://theartsherpa.com/store
#TheArtSherpa  #AcrylicPainting 
PLEASE note there are many other places to buy materials and I support you shopping and finding your best deal. 
  Please let me know if a link is broken. support@theartsherpa.com
Other Related projects 
About The Art Sherpa:
  Artwork and video is the sole property of The Art Sherpa™  and intended for the students personal education and Enjoyment. For questions regarding using any Art Sherpa painting in a commercial setting contact us  labs@theartsherpa.com for all other questions support@theartsherpa.com 
Read our full  disclosure here that covers partnerships and affiliate links http://bit.ly/affiliatedisclosureTAS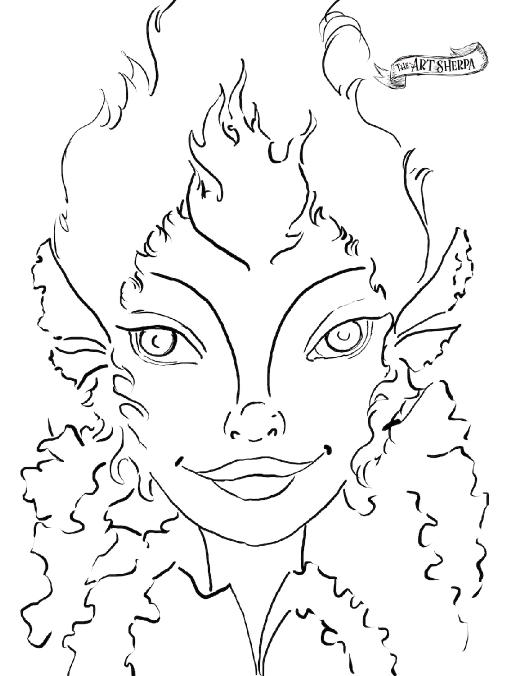 Tags