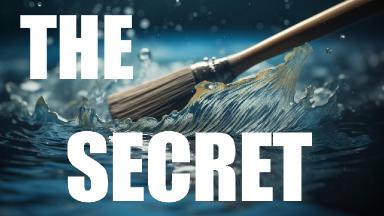 How much water Can you use in Acrylic Painting? Master the Art of Using Water with Acrylic Paint: Unveil the Ideal Water Balance - Essential Acrylic Painting Tips for Beginners 🌟🎨 Discover easy techniques and tips in this beginner-friendly tutorial. I'll reveal my top secrets for mastering water usage in acrylic painting, making dry brushing and blending a breeze once you know the right amount of water for your brush.
#AcrylicPainting
#TheArtSherpa
#Painting
#PaintNight
Enroll in this course to enhance your painting skills with 100% real-time, multi-angle lessons that are fully explained. YOU CAN PAINT THIS! The Art Sherpa offers a range of art lessons and connects you with fellow painters through Live Stream Chats in every video.
✏️ 📖 FREE Student resources: www.theartsherpa.com
Chapters:
⭐️ Subscribe:
http://bit.ly/TheArtSherpaSub
🔥 Check out my Top Videos!
http://bit.ly/TheArtSherpaTopVideos
🔴 Discover my Upcoming Live streams:
http://bit.ly/UpcomingLiveStream
👩‍🎤 Connect with The Art Sherpa:
Website:
https://theartsherpa.com/
Facebook:
https://www.facebook.com/TheArtSherpa/
Instagram:
https://www.instagram.com/theartsherpa
Pinterest:
https://www.pinterest.com/cinnamoncooney/
Art Sherpa Merch:
https://theartsherpa.com/store
#TheArtSherpa
#AcrylicPainting
Please note that there are various other places to purchase materials, and we support you in finding the best deals.
💌 If a link is broken, please contact support@theartsherpa.com 💌
About The Art Sherpa:
💌 Artwork and video are the exclusive property of The Art Sherpa™, intended for students' personal education and enjoyment. For questions about using any Art Sherpa painting in a commercial setting, contact us at labs@theartsherpa.com. For all other inquiries, email support@theartsherpa.com
Tags