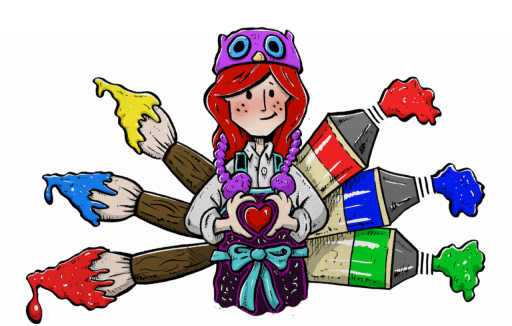 Stats
Member Since March 10, 2016
Love Given: 0
Posts: 3
Acrylic April 2021 Link Map and guide to A Story of Water

2021-03-31
By: TheArtSherpa
Posted in: Acrylic April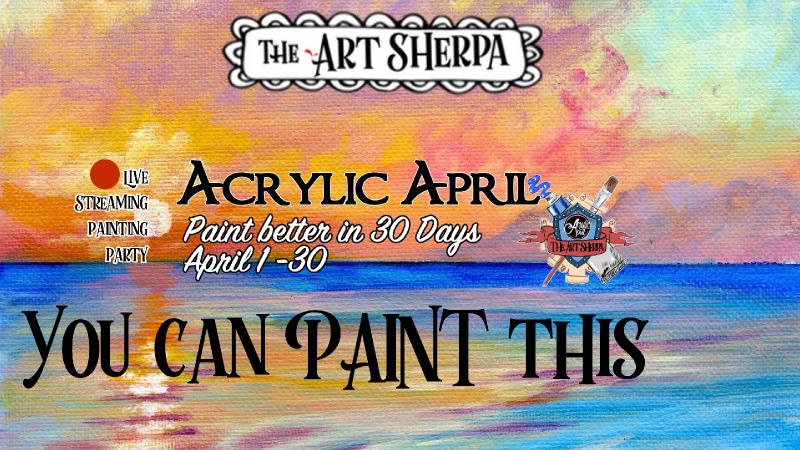 This is the pinned class schedule in the link guide for Acrylic April. I will update these links as we go. This will remain at the top of the page in the group. You can refer to this anytime to locate Acrylic April 2021 Resources, and Videos for each day.
2021 Schedule : Each class we'll have a Prep live stream on Facebook at 4 p.m. Eastern Standard Time. Those videos can be watched later. You do not need to watch them to do acrylic April. This is extra help for those that would like it. Each prep class will cover the mini book, go over resources, and a brief discussion of what the video will be covering and the techniques will be used.
Each day at 11 Am EST The full lesson video will be on YouTube as a premiere. A premier allows a live chat during a video. I will be in the live chat to answer questions and help students in any way I can.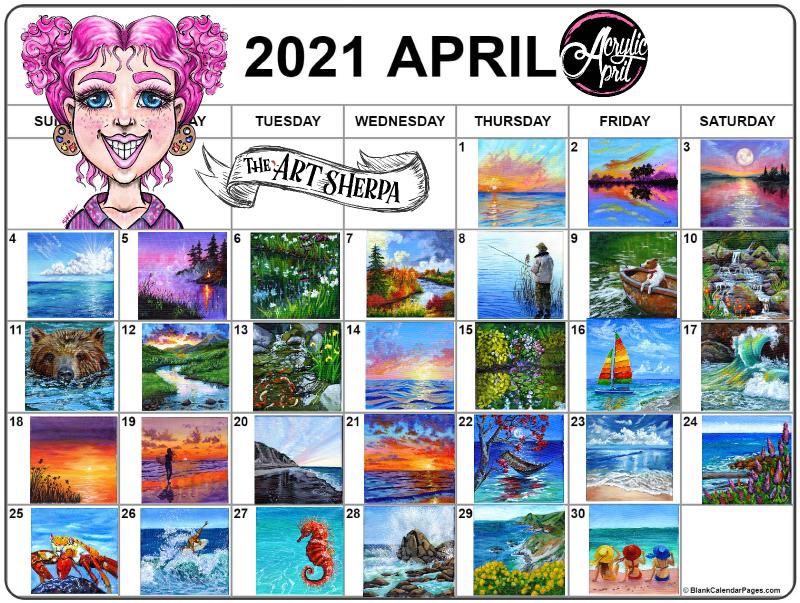 Traceables :
https://theartsherpa.com/traceables 
Minibooks : https://theartsherpa.com/theartsherpacommunity/file
Calendar : https://theartsherpa.com/calendar/month=4/year=2021
Minibooks will be released the day before a class  and  given a walk through on the preshows 
If you need our help email support@theartsherpa.com
How to Paint Acrylic April by The Art Sherpa
"Acrylic April is HERE"
March 31, 2021
This is our third year of daily painting because nothing transforms an artist more than daily painting.  Now, I teach 30 days, but for you, you make the program work for you.  I do not have an Acrylic April Officer who will show up at your house if you miss one.
My husband is John, aka Stunt Hands, and, yes, he will be in all the lives and he will heckle me and he will speak.  That is his job; he is non negotiable.  We created the two person format and we talk a lot.  I use my ipad because I need assets and resources from time to time; you won't have my passwords.
This year has a theme:   A Story of Water, a New Beginning.  
How do you find AA?
Facebook - did you join the Acrylic April Challenge Group; come find us, we are a cool group.  Facebook is not just for chatting and making friends, at least not in the Art Sherpa World.  There are resources.  Look at the top, you see "About, Discussion, Announcements, Rooms, Topics, Members, Events, Media and Files".  Have you ever clicked off of "discussion" before?  Announcements are my posts that have information that you will care about.  There is one for every day in Acrylic April that we have done so far.  The first post is a calendar of what we are doing every day.  If you click the "see more", there are links for traceables, the mini books, files, everything that you need.  
Events show all the pre-shows, just click them.  Albums are each day's resources reference grid worksheet traceable and word prompts for the month.  

Files are another important thing.  The mini book is there with color mixing legend and the brushes and even a description of each individual step.  There are pictures that accompany every single step in the book.  You don't even have to print it out.

Look in the Pre-Show File for that day.  TONS OF STUFF!!!
The most important post is the sunflower picture that says "TRUST THE PROCESS, ENJOY THE JOURNEY". You probably feel overwhelmed and do not know what to expect.  Read the posts from people who have done this before.  
The Art Sherpa website is www.theartsherpa.com .
Traceables Tab on the front page will take you to all my traceables.

Look in the Acrylic April Tab for all my previous challenges.

Go to the Calendar and select April, there are this year's paintings.  Click one to go to it's event page which has everything on it.

If you go back to April 2019, it will take you to that program and you can go directly to the painting you want from previous years.
Patron - Ignore more of what's up there now.  We are transitioning to a new website and right now, the Patrons are getting to preview and prepaint Acrylic April videos and see mini books and get naming rights to my tutorials.  If you sign up for even the $5.00 level, you are going to get most of what you need.  We will be changing the Patron Program when we go to the new website so there is just one level of Patron; much easier.

Big Art Quest will take you to our new website if you'd like to start looking at it.  

If you are interested in being a volunteer for The Art Sherpa, or if you have any kind of a question about our program or our products, send an email to

support@theartsherpa.com

and we will respond.




LABs is our licensing and business support program where teaching artists subscribe in order to have permission to use The Art Sherpa developed intellectual property in their business (like teaching at a "paint and sip" party). 
The basics broken down:
Go to Facebook and ask to join the Acrylic April Challenge.
Show up on April 1 at 11 am EST on YouTube to paint Acrylic April Day 1.  Show up subsequent days at the same time to paint other days.
Show up on April 1 at 4 pm EST on Facebook to attend the preshow for Acrylic April Day 2.  If you don't want to attend, visit either the website or the Facebook group to get your mini book if you want to review the tutorial in advance and be prepared.
Post your paintings in the Acrylic April Challenge group.
Watercolor Wednesdays will be on YouTube, on the new channel, "How To Paint Watercolor Live with The Art Sherpa", at 1 pm EST on Wednesday during April.
Follow The Art Sherpa 
share your painting from this class with me. 
#theartsherpa #acrylicapril2021 
Website: https://theartsherpa.com/
Facebook: https://www.facebook.com/TheArtSherpa/
Instagram: https://www.instagram.com/theartsherpa
Pinterest: https://www.pinterest.com/cinnamoncooney/ #TheArtSherpa #StepbyStepPainting #Acrylicpainting
About The Art Sherpa:
Artwork and video is the sole property of The Art Sherpa™ and intended for the students personal education and Enjoyment. For questions regarding using any Art Sherpa painting in a commercial setting labs@theartsherpa.com for all other questions support@theartsherpa.com Read our full disclosure here that covers partnerships and affiliate links
http://bit.ly/affiliatedisclosureTAS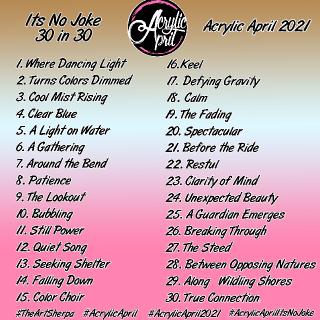 Where Dancing Light 

Turns Colors Dimmed  

Cool Mist Rising 

Clear Blue  

A light on water

A Gathering   

Around the Bend 

Patience

The lookout 

Bubbling 

Still Power 

Quiet song 

Seeking Shelter 

Falling down 

Color Choir 

Keel 

Defying gravity 

Calm 

The fading 

Spectacular 

Before the ride 

Restful 

Clarity of mind 

Unexpected Beauty 

A Guardian Emerges 

Breaking Through 

The steed 

Between Opposing Natures 

Along  Wildling Shores 

True Connections 
Tags