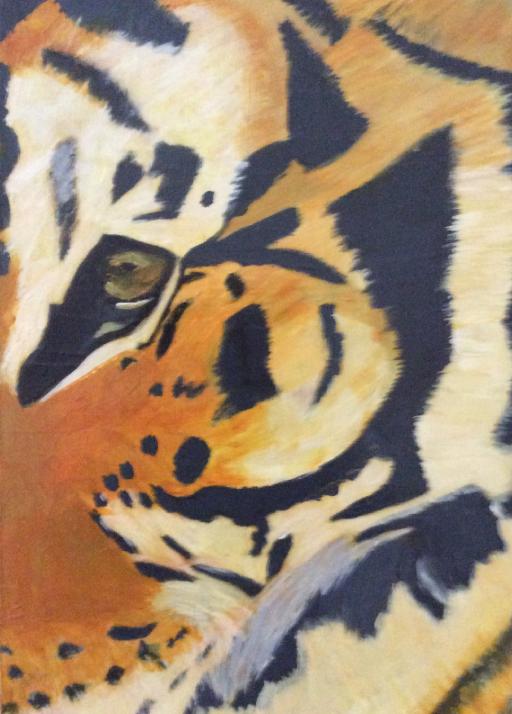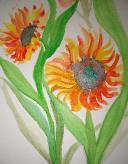 The Sennelier L'Aquarelle 12 half pan travel set is now one of my favorite on-the-go sets.  These are artist grade honey based French Watercolors.  They rewet very well and go on like butter.  Sennelier is known for their glazing capabilites and these excel in that arena.
My set contained Lemon Yellow (cool yellow) , French Vermilion (warm red/orange) , Alizarin Crimson (cool red) ,Carmine (cool red), diox purple, ultramarine deep (warm blue), phthalo blue (cool blue), Forest Green, Phthalo Green Light, Burnt Sienna, Payne's Grey, and warm Sepia.
There is room in the tin for 6 additional half pans if placed in the center.  In order to round out the palette to a full split primary, i plan to add a warm yellow, warm red, as well as phthalo green blue shade (PG7), a burnt or raw umber, and a magenta (PR122).  Lastly, a phthalo turquoise of PB16 which is one of my favorite mixing colors.
My preferred medium for about the past year is watercolor.  Why? It is very affordable even with artist grade paint, it has super easy cleanup, and is great for travel!  There is also an amazing array of colors to be had.  
I've tested out many brands of watercolor, and my favorite brands are:
1. Da Vlnci Artists Watercolors - based in Southern California, this "boutique" watercolor is surprisingly affordable and a vast majority of their colors are single pigment.  They are extremely pigmented and will dry without cracking in pans.  They also reset with ease.
2. M Graham - A honey based watercolor from Oregon, M Graham is right up there with Da Vinci on my list.  I rate it lower as the honey in these can be problematic in some climates, causing pans to not dry or to have the pan become messy when traveling.
3. QoR from Golden - I love these paints, and the Mini set is awesome for traveling. I have painted on airplanes and airports with it.  I rate it lower than Da Vinci and M Graham as their are fewer single pigment colors which can be problematic mixing, and these paints move a lot on the paper.  I get around this traveling by doing dry on dry techniques, but usually I prefer paint to stay put.
4. Daniel Smith - a wonderful paint, but their vast array of colors makes it difficult for a newbie to select colors.  Great paint, but my suggestion is to get a dot card for $22 before buying and make sure you are picking wisely.  It can save you a lot of money.  Also, pay attention to the pigments as many colors are very similar. 
5. Holbein Artists Watercolors - these paints don't contain the ox gal, honey, or other binder that may cause them to move on paper.  I love these as they stay where put.  Great color selection, though they are number 5 as many many colors are 2 or 3 pigments and may be named so you don't really know what it is.  For example..... BAMBOO GREEN is pigment PG36 which is called Phthalo Green Yellow Shade in other Brands.  Only one example, but check You pigment info to make sure it's what you want.  
Holbein has awesome travel sets with plastic mixing trays.  Make sure you only purchase on sale and shop around.  I've seen up to a $300 price difference on their 36 half pan palm set.  This palm set has magnets in the palette so the half pans don't fall out.  Similarly, a travel brush with a steel case doesn't fall out.