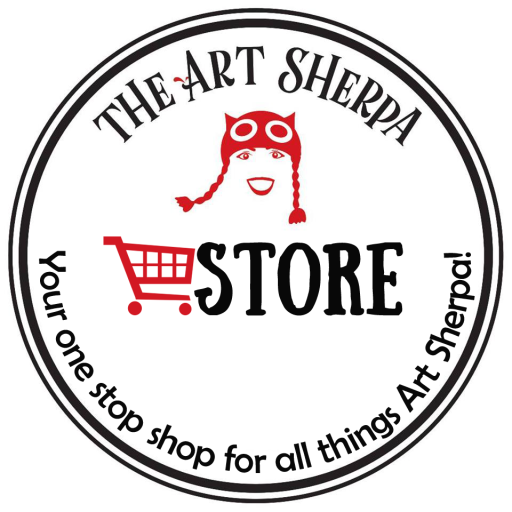 Limited Edition The Art Sherpa Lunch (craft/other essentials) Bag
Use this form to send us the name you want on your
lunch bag before you make this purchase!
All fields are required!

Limited edition The Art Sherpa Sublinen exterior with neoprene interior and zipper Lunch (Craft/Other Essentials) bag. Can even be used as a purse. Dimensions are 11" x 11.25"
Take your lunch, crafts, or other essentials with you in Sherpa style in this luxurious linen type material.  Personalize it with your name, or have a Sherpa saying on it to show your friends who inspires your painting art. One of our favs is See You At The Easel. 
Price includes shipping US ONLY
If you are interested in purchasing internationally, please write support@theartsherpa.com with your address and we can get you a quote for shipping.