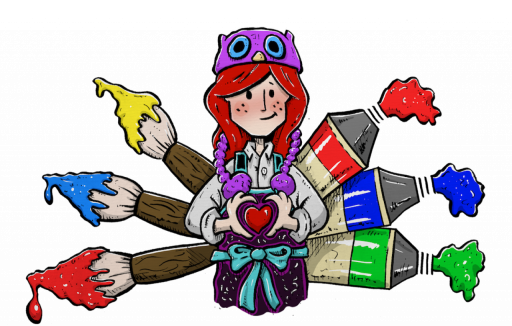 Stats
Member Since March 10, 2016
Love Given: 0
Posts: 4
Unconditional Love February 2021 news Issue 3

2021-02-01
By: TheArtSherpa
Posted in: Painting Party From Home
Full Review of Abstract Acrylic 
Find out why its my

#1

recommended Brand of Student paint 

Multi Platform Live Event 4th February

See all the colors and products 

Completely Free
The complete and total Abstract paint review with new 2021 colors, liner tips, and inks. Is this the paint of the future ? I will tell you the TRUTH!  Live streaming with The Art Sherpa.
  http://www.sennelier-colors.com/en/Abstract_81.html
#theartsherpa #sennelier #abstractpaint
 Acrylic Paints
- As it fits comfortably into your hand it's much easier to use. The pouch is so strong that you can take it with you wherever you go and, unlike a tube, it can stand up to pressure even if you accidentally step on it!

- The paint is better preserved because air cannot get inside the pouch. You can use the paint completely: there is no waste and no air bubbles which may cause the paint to spill out.

- With abstract, there are no surprises when choosing a color . There's no difference between the color you can see from the outside of the pouch and the inside.
Abstract is composed of 34 single pigment colors among the range's 60 shades.
36 SATIN FINISH COLOURS

12 HIGH GLOSS COLOURS

6 IRIDESCENT COLOURS

6 FLUORESCENT COLOURS
ACRYLIC INKS -
43 COLORS – 1 FL/OZ
100% Acrylic ink Highly pigmented Water resistant Light resistant Multi support Transparency
It can be used in many ways : from crayon to stamping to airbrushing
LINERS -
20 COLORS – 27 ML
3D applicator Precision For relief & contour effects Refillable (with satin or mat abstract) Multi support
*Same Live, Same Time;
Different Platforms*
Giving you more choice than ever before!
YouTube

click the photo to view

Facebook live event  

click photo to view event details
To find out more about abstract products from Sennelier, watch the live stream on 4th February on your chosen social media platform.  Whether it is facebook or YouTube you love to hang out on, The Art Sherpa has you covered. Chat available on both platforms.
Youtube : https://youtu.be/sZt8MAk-HSA 
Facebook : https://fb.me/e/1QDa1VYPp 
Tags