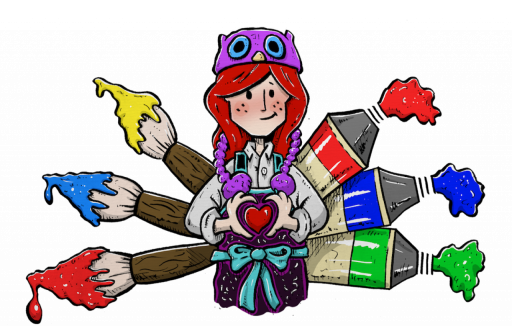 Stats
Member Since March 10, 2016
Love Given: 0
Posts: 4
LIVE Learn to Paint the Lips from the Rocky Horror Picture Show

2016-10-19
By: TheArtSherpa
Posted in: Painting Party From Home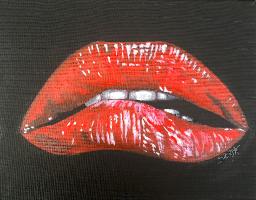 How to paint Realistic LIPS acrylic painting tutorial for BEGINNERS. Simple and fully guided LIVE with A no Draw Option. I know realism can seem overwhelming to the new artist. What might surprise you is that painting realistically is perhaps easier then you think. 
I am looking forward to sharing how easy this painting project can be. Much more simple then you might think. The materials are also incredible forgiving. Sometimes in a painting it is so important to have the exact color your art instructor calls for. You may have noticed this in between phthalo blue and ultramarine blue. However you can get this effect with and Black , Red and White paint you have. You lips may be warm or cool in tone but the effect will be there. I chose a Crimson for this project because I was looking to create a Darker Closer to blood red. However your red may be more to the warm fire. In the end the big take away from this will be the teeth and reflections.
YES for this tutorial we will be with the music you are hoping for. In the end we decided that monetization is great but for the experience  of our community we need to be able to celebrate. Sometimes a higher calling like fandom must be answered. 
Enjoy the Preview of this amazing LIVE Free Home Video Painting Party for the realistic Lips in the Original Rocky Horror Picture Show!!!! 
Tags