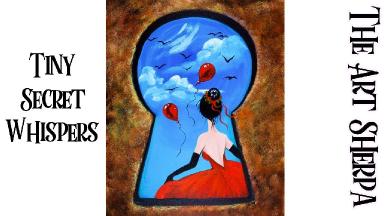 Traceables:
Step By Step

Larger View
Easy Paint along of the Girl in a red dress through the Keyhole Scene from the opening credits of Secret Tiny Whispers 🤫 . This is a Beginner Acrylic painting step by step lesson for new artists Fully guided YOU CAN PAINT THIS with The Art Sherpa ‍ Hoots :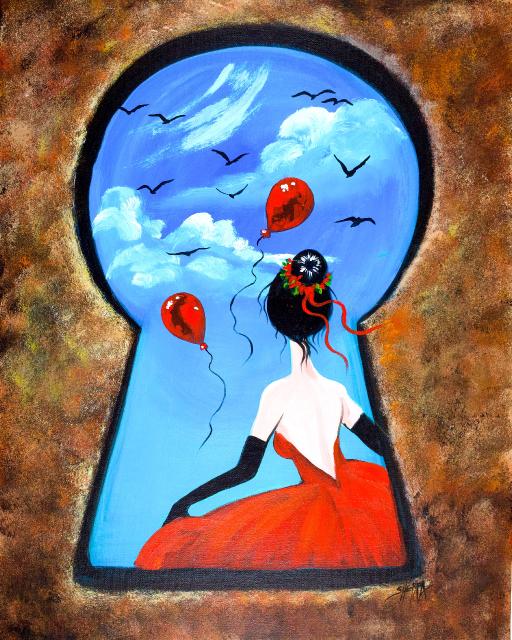 This class is for : students looking for fun real step by step art instruction that explains all the tools, techniques and color mix's needed to painting in terms a beginner can really understand. This is For fans of the show and for new artists that love surreal romantic art. I will be covering how to : Sponge rust and clouds. Paint a Girl from behind
Step by Step mini Book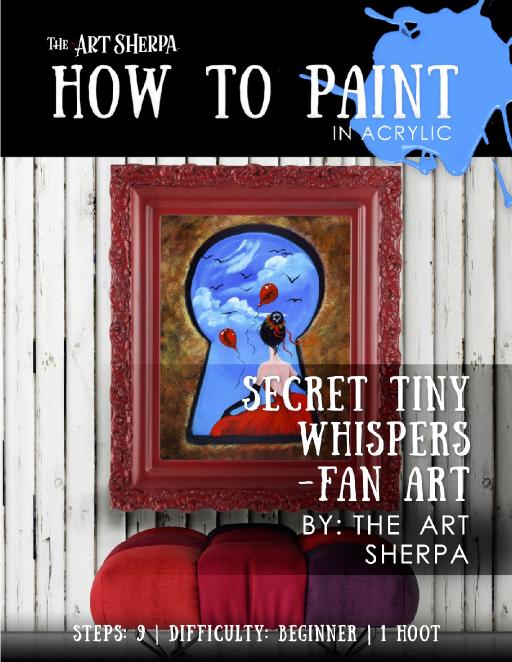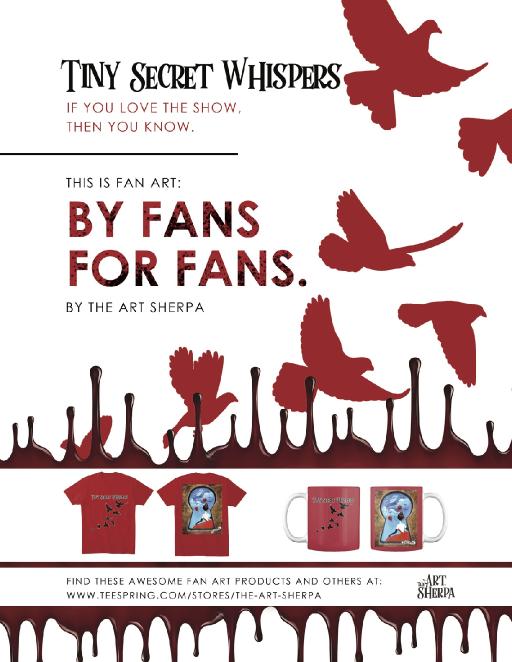 If you love the show then you know. This is fan art by fans for fans. By The Art Sherpa
✏️ Mini book, traceable, resources :
https://theartsherpa.com/TinySecretWhispers
00:00     Intro
02:25     Step 1   Blocking in Keyhole
11:54     Step 2   Rusty Layers for Patina
28:01     Step 3   Define Keyhole and Patina
36:35     Step 4   Sky and Clouds
43 36     Step 5   Transfer Image
48:35     Step 6   Underpainting of the Girl
59:37     Step 7   Define Skin, Arms and Hair
1:06:10  Step 8   Red Highlights and Shadows
1:16:18  Step 9   Birds and Strings 
126:24   SIGN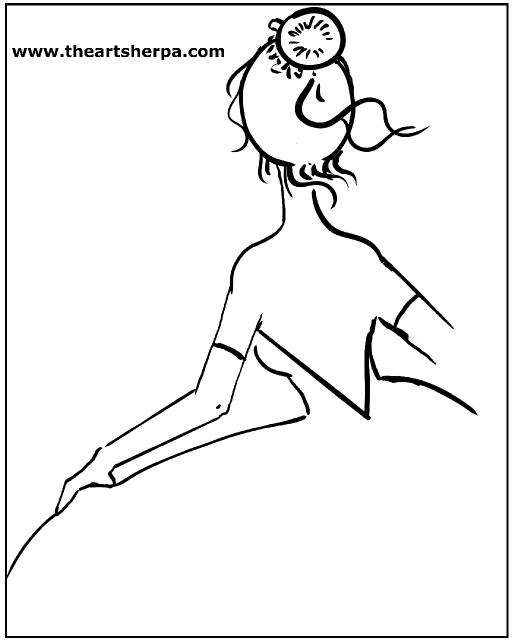 Below are a list of RECOMMENDED MATERIALS. The Art Sherpa is a participant in the Amazon Services LLC Associates Program, As an Amazon Associate I earn from qualifying purchases.
*** Acrylic Paint Colors ***
Cadmium Yellow Medium SENNELIER https://amzn.to/2J6nm3L
❤️ Cadmium Red medium SENNELIER https://amzn.to/2Y6nhTS
Phthalo Blue Green shade SENNELIER https://amzn.to/2Xu7DV9
Phthalo Green Blue shade SENNELIER https://amzn.to/2FtciN7
Burnt Sienna SENNELIER https://amzn.to/39gJlzJ
☁️ Titanium white: SENNELIER https://amzn.to/2WZw91d
Mars black: PBk 11 SENNELIER https://amzn.to/2XxUqus
Brushes 1" Cutter Chunking Hog Brush
# 24 (Raphael) Bright
#8 TAS Cats Tongue
#4 TAS Round
#1 TAS Detail Brush
Sponge Cretacolor Pastel White Pencil or Chalk or Chalk Pencil Artist Tape (optional)
StaWet Palette (optional) 
. CANVAS
16x20 - https://amzn.to/3ppS2QG
Not a fan of Amazon ? My Teacher shopping list Dick Blick https://www.dickblick.com/lists/blicku/0B4P6DL0JVY6D/publicview/
OTHER TOOLS
Sta-wet palette on show - https://amzn.to/3b5cd0L
Sta-wet Paper Refills - https://amzn.to/2MUGEz3
Sta-wet Sponge Refills - https://amzn.to/3dbHjH4
CretaColor Pencil White : https://amzn.to/3pqWlv5
T Square Ruler - https://amzn.to/38hjOWX
Golden Glazing Liquid For Blending - https://amzn.to/2M0ND8t Saral Paper: http://amzn.to/2zBrLbN
Artist Tape : https://amzn.to/2qZTywt
The Pioneer Woman Turning Table : https://amzn.to/3nJ5pLw
Brushes - Brushes: Please use these as a guide of what I am planning to use. These are brushes I use very often. You do not need to have the exact brand of brushes that I use.
⭐️ Subscribe: http://bit.ly/TheArtSherpaSub Check out my TopVideos! http://bit.ly/TheArtSherpaTopVideos Check out my Upcoming Live streams http://bit.ly/UpcomingLiveStream
‍ Follow The Art Sherpa
Website: https://theartsherpa.com/ Facebook: https://www.facebook.com/TheArtSherpa/ Instagram: https://www.instagram.com/theartsherpa Pinterest: https://www.pinterest.com/cinnamoncooney/ Art Sherpa Merch : https://theartsherpa.com/store #TheArtSherpa #TinySecretWhispers #Butternut PLEASE note there are many other places to buy materials and I support you shopping and finding your best deal. Please let me know if a link is broken. support@theartsherpa.com
About The Art Sherpa: Artwork and video is the sole property of The Art Sherpa™ and intended for the students personal education and Enjoyment. For questions regarding using any Art Sherpa painting in a commercial setting contact us labs@theartsherpa.com for all other questions support@theartsherpa.com Read our full disclosure here that covers partnerships and affiliate links http://bit.ly/affiliatedisclosureTAS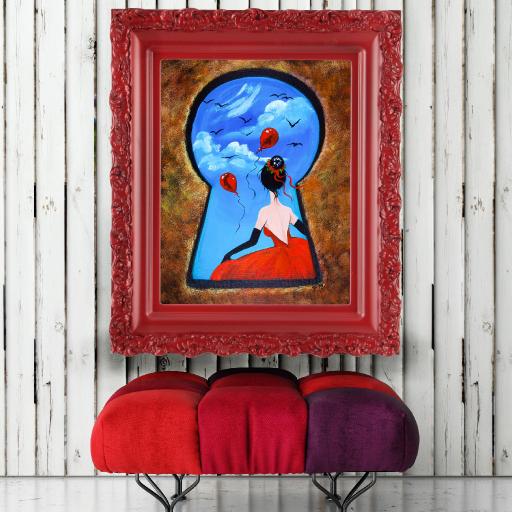 Tags